Retractable Awnings are a stylish solution for homeowners who want to get the most out of their outdoor space all year round. They are designed with high-end features that make them appealing and also enhance their function in providing protection from the elements. Using these stylish fixtures, you can create a comfortable outdoor living space, add beauty to the exterior of your home, and increase its value. 
Unlike traditional awnings, the retractable models are easy to operate using a handheld remote control or integration with a home automation system to automatically unroll and retract the awning when needed.
Retractable custom awnings typically come in different designs, shapes, colors, and styles you can choose from to improve the aesthetic of your home. The versatility and flexibility of retractable awnings make it a feature you should definitely consider investing in during your outdoor home renovation.
Here are some incredible retractable awning ideas you can use to create a comfortable, and stylish outdoor living space.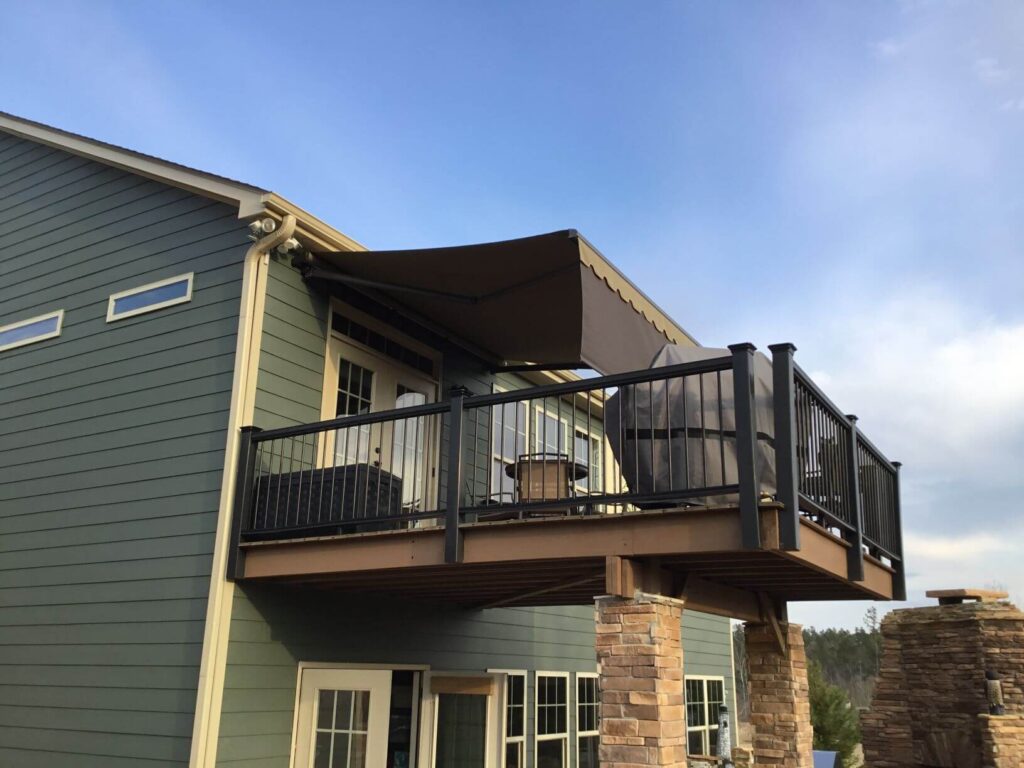 Retractable Canvas Covers Over Pergola, Glass Roof, Arbor, Or Trellis.
Using retractable covers over a pergola, glass roof, arbor or trellis will help you create a cool relaxation space underneath. The great thing is that you can choose the fabric you want to use for the retractable cover.
This way you enhance the external decor of your property by selecting a standard fabric and pattern that matches your style and outdoor setup. Before picking fabric for the retractable covers be sure to consider how it might look in your backyard when rolled out.
There are many perks of using retractable canvas covers for your pergola, glass roof, arbor, or trellis including;
The ability to transform the area below your Pergola, Glass Roof, Arbor, Or Trellis into a cool and comfortable spot.
Easy control simply by the touch of a button to instantly transform your outdoor space into a cool haven.
Protective sensors that detect heavy winds or rainfall and instantly retract your awning cover to prevent wear and tear.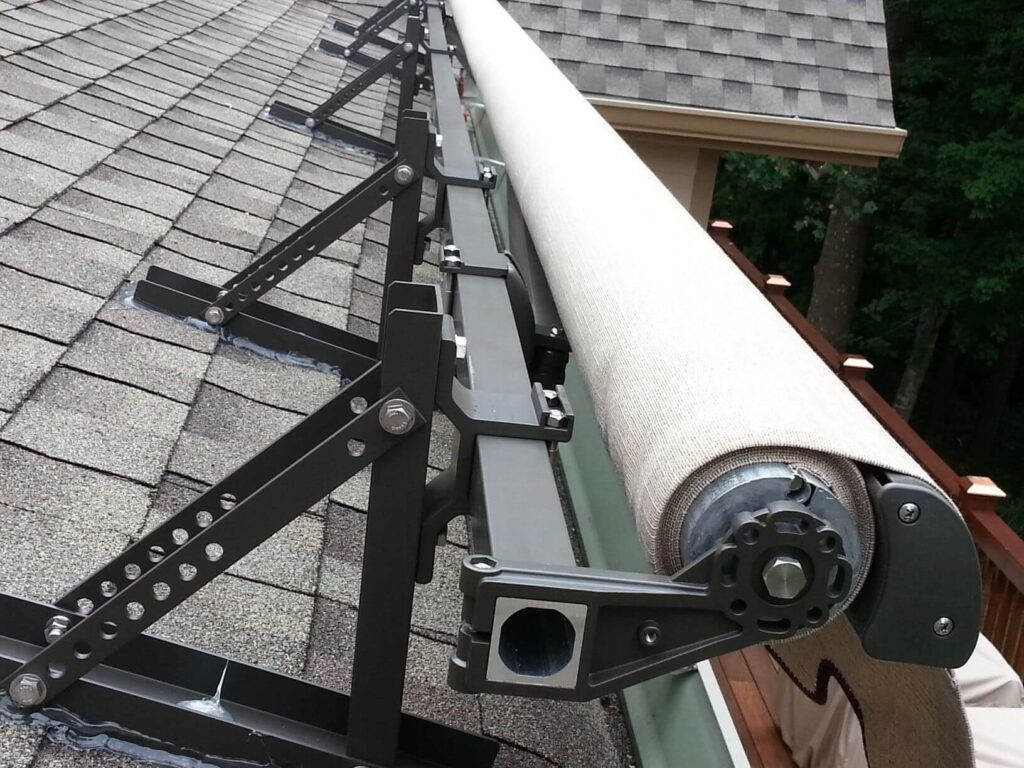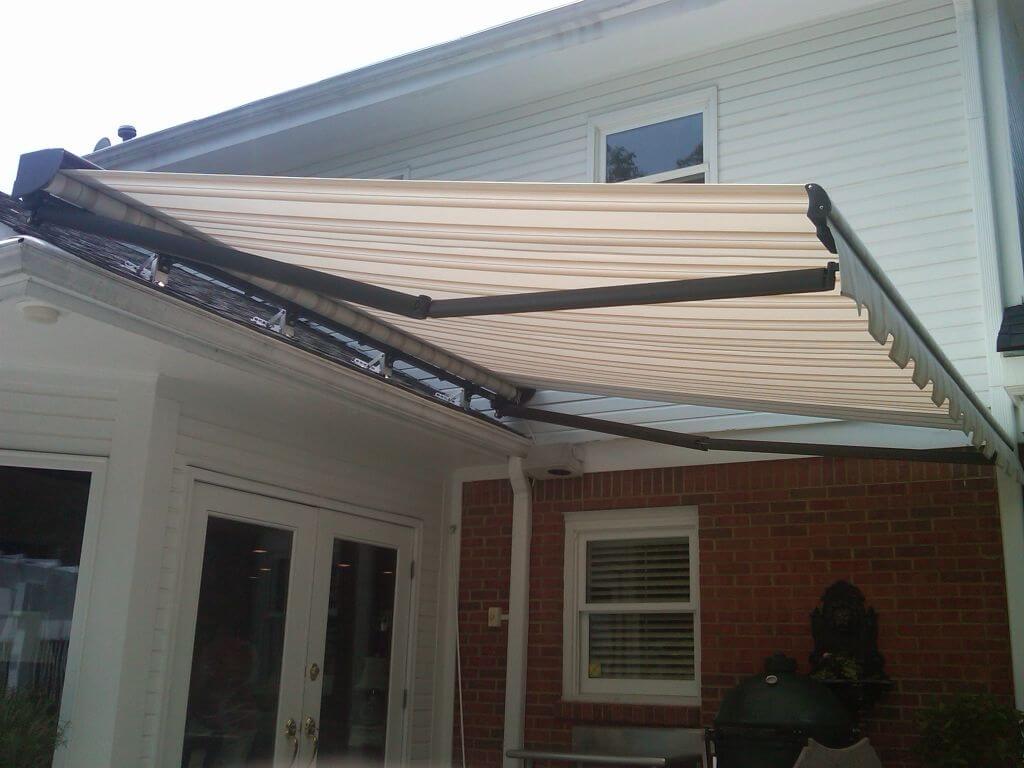 Folding Arm Awnings & Folding Canopies over windows doors dining area.
Instead of using an ordinary canopy or shade, consider folding arm awnings when you are looking for a shade solution. They can be fastened over windows and doorways, roof-mounted, fitted onto the edges of fascia boards, or against a wall to keep out the sun and make the area feel cooler. 
The retractable fabric can be custom made allowing you to choose from a variety of colors, designs, texture available that suit your home's exterior decor.
The folding arms have an electric motor you can operate using a remote control, so you can easily extend or retract the canopy. Folding Arm Awnings also come with a manual override system with a crank handle to get the awning in and out in the event of a motor failure or power outage.
Using folding arm awnings is an incredible solution to add shade to your outdoor living area, pool, or courtyard.