A porch enclosure can transform your front porch into a Solarium (sunroom), screen porch, or season room (for three or four seasons).
An enclosed front porch offers a safe space between the inside of your home and the outside world. Front porch enclosures are popular among homeowners who wish to enhance their home's aesthetic appeal, use the space to entertain guests, and/or enjoy protection from bugs and the elements.
Depending on your style, climate, building regulations, and budget, the design of your enclosed front porch can either be simple & minimalist or posh!. Either way, a front porch enclosure is an incredible addition, which can add beauty, light, and increase the value of your home. If you plan on using a front porch enclosure, it is important to choose an option that offers a great return on your investment.
Below we have put together several front porch enclosures for summer. These ideas range from the use of simple DIY screen porch kits to complex custom-built units installed by experts. Let us dive right into it.
Outdoor Curtains and Drapes:
Outdoor curtains and drapes can be used to create an enclosure for your front porch. When well-chosen, outdoor curtains and drapes are an easy way to add a soft and cozy look to your front porch.
Outdoor curtains are a great option if you want a simple enclosure that you can easily adjust to suit your needs. With outdoor curtains and drapes, you can easily block the wind, pollen, provide some shade and privacy when needed.
There are so many beautiful colors, styles, and patterns you could easily select and combine to give your front porch a soft, formal, or cozy look. Outdoor curtains and drapes can easily be used on any front porch, no matter its size or current design. They can work well with a screen or season porch (three or four-season porch). A front porch surrounded by drapes swaying gently from the warm summer breeze also has a calming and soothing effect.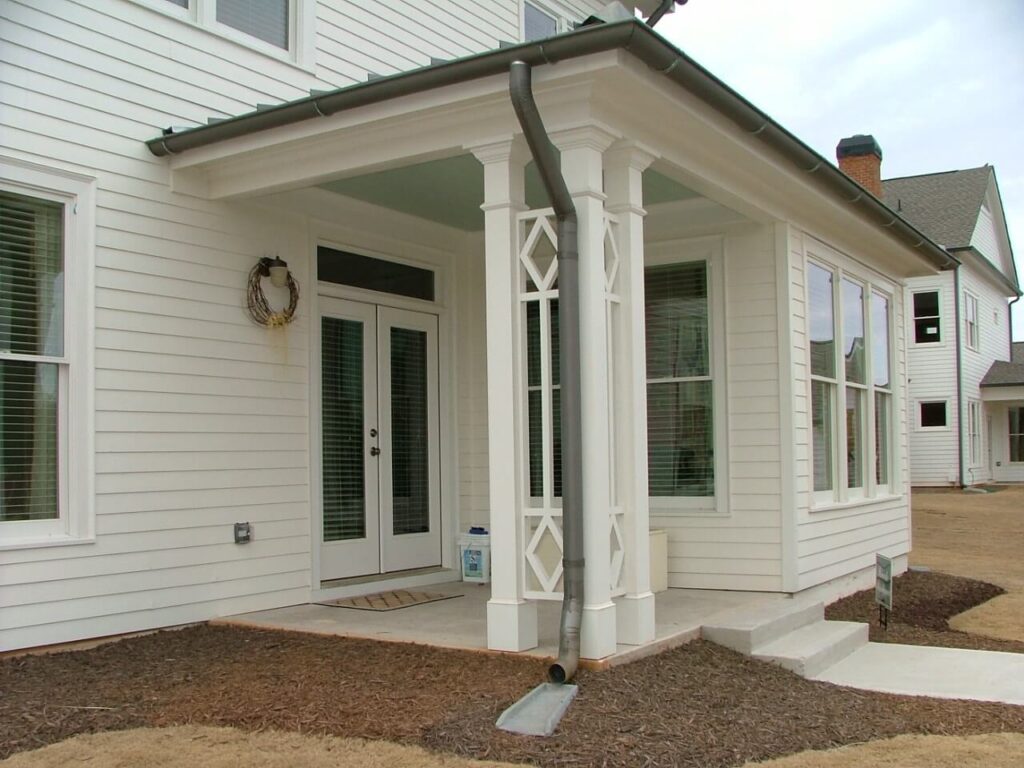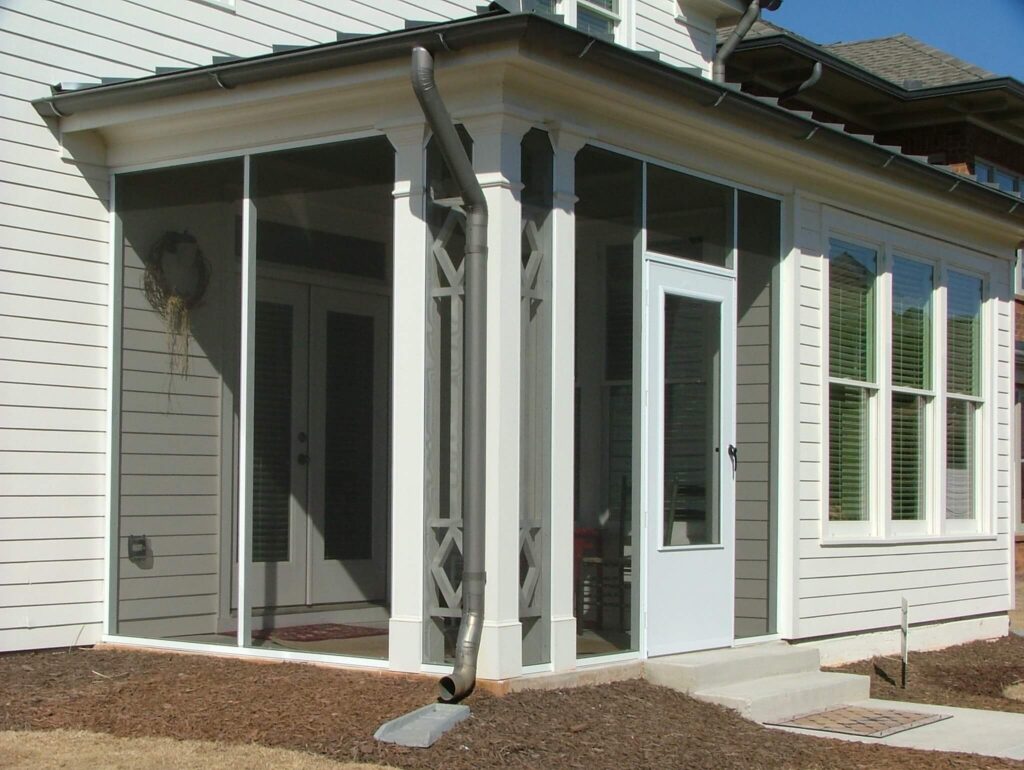 Screen Porch Windows:
Screen Porch Windows make for a beautiful and modern porch. You can dine or relax on your porch while keeping the bugs and dust/pollen out or open it up to enjoy the nice summer breeze. Your screen porch windows can be installed to open and close in various configurations.
Screen porch windows allow for seamless integration and you can easily convert your plain front porch into a three-season room or screen porch enclosure.
Prefabricated Window Wall Systems:
These systems can easily be installed on your front porch using your existing roof and base. The walls of this system are ready-made and sized to fit the openings of your front porch, making them excellent as a do-it-yourself (DIY) project. There are a variety of different panel designs and configurations. Some are built to slide, while others can swing to open.
Prefabricated window wall systems offer a one of a kind enclosure that enables the smooth and easy transformation of your front porch into a screen or all-season porch. We hope that the front porch enclosure ideas above will inspire and come in handy during your next home upgrade or renovations.
At Cool Screens, we have the expertise, experience, and technical know-how to transform your porch, deck, or patio from regular to fantastic. Please contact us if you have further questions or would like to find out more about our services. We look forward to working with you.