When you have a new home or are considering where to place a new piece of furniture, it can be challenging to figure out how to arrange items and use the space. A retractable awning is an easy way to create more living space in your backyard, porch, or other areas that extend your year-round relaxation options.
Retractable awnings are also great for creating shaded outdoor areas protected from the elements. They can be used on patios or decks, as well as larger balconies that have views of your home's landscape or other stunning scenery. Since they pull up quickly, you can let them down again if you need more sunlight during the day or want more privacy at night.
Exceptional Protection from the Elements
You should always take the time to protect yourself from harmful UV rays when outside. You can get sunburned even on cloudy days, and too much direct sunlight can damage the skin. You also may want a comfortable outdoor space to enjoy an afternoon shower while staying dry as you recline with a good book and cool drink.
That's where retractable awnings come in handy. They help provide extra protection from UV rays by blocking out most of the sun's rays before they reach your home or office windows. This means that even if you need some fresh air but don't feel like putting on sunscreen every few hours, there's no reason why you shouldn't be able to enjoy some sunshine. Just be sure to not stay outside too long!
Choose from a Variety of Styles
Retractable awnings come in various colors, styles, and materials. You can choose to match your awning with the exterior of your home or go for something totally different. When you select a new retractable awning, think about
Color: Retractable awnings come in all sorts of colors that can be muted or bright, depending on your needs.
Style: Pick a style that matches the aesthetic of your home without losing any functional benefits.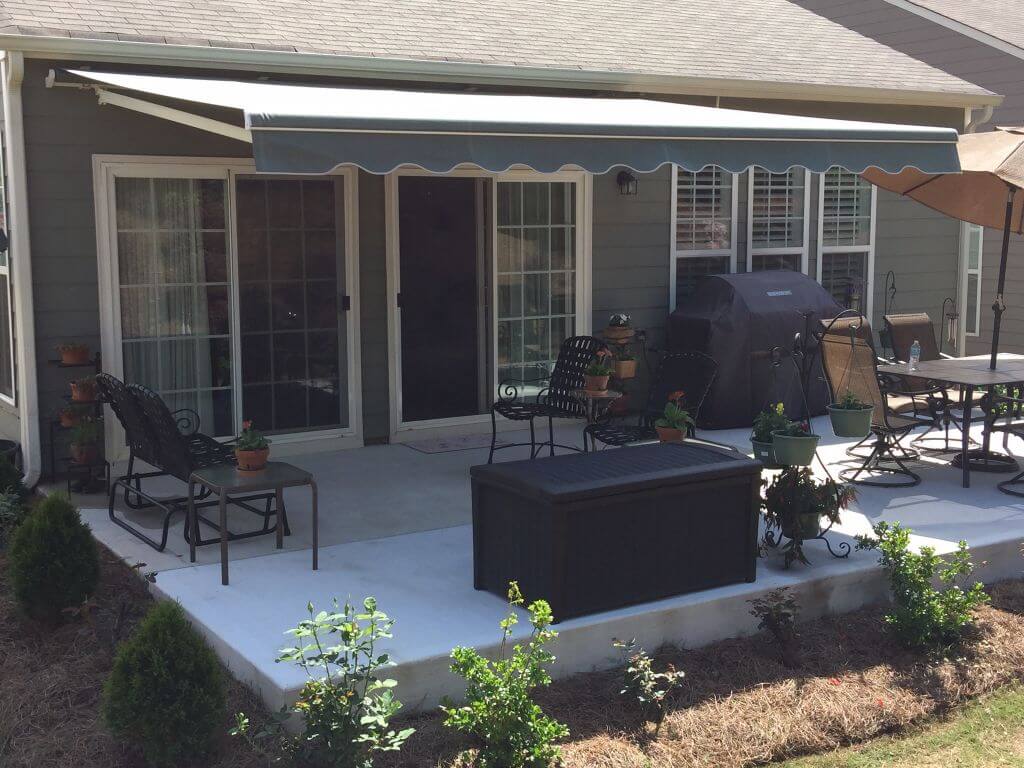 Professionally Installed Where You Need it Most
Your retractable awning can be installed on your deck, patio, or under your windows. Each location has its benefits. When deciding where exactly to put your retractable awning (and whether or not one is right for you), consider how much space is available concerning how much shade coverage will be needed during certain times throughout each day. Always keep safety in mind.
A retractable awning gives you control over your environment with the push of a button. These beautiful, durable covers are available in many colors and styles that complement any home decor. With these covers, you can take charge of the amount of sun and shade that enters your backyard or even extend the time you spend outside during certain months by adding an extra layer of protection against rain and wind.
You'll also be able to protect your outdoor furniture from fading in bright sunlight while keeping it dry when it rains. The best part? Your retractable awning will give you complete control over what happens outside so that every occasion is perfect for enjoying life as much as possible—no matter what Mother Nature throws at you next.
To get a high-quality retractable awning that matches your stunning Georgian home, give the experts at CoolScreens a call. Our professional team will listen closely to your unique needs and present a solution that best fits the design and features of your location. So reach out to our team today, and let's extend your living area with an exceptional retractable awning!